The Senate, 'Getting Something on the Floor' and Trusting it's not a Dead Child.
One wonders what crisis actually means within the boundaries of Washington, D.C. The 91% negative public opinion of Congress would be a crisis in any other organization, but not the House or Senate. There such things are shrugged off, ducking into a cab for that evening's fund-raiser, still somewhat overstuffed from the earlier luncheon fund-raiser. A sturdy stomach and liver are congressional essentials—ethics, compassion or even common sense not so much.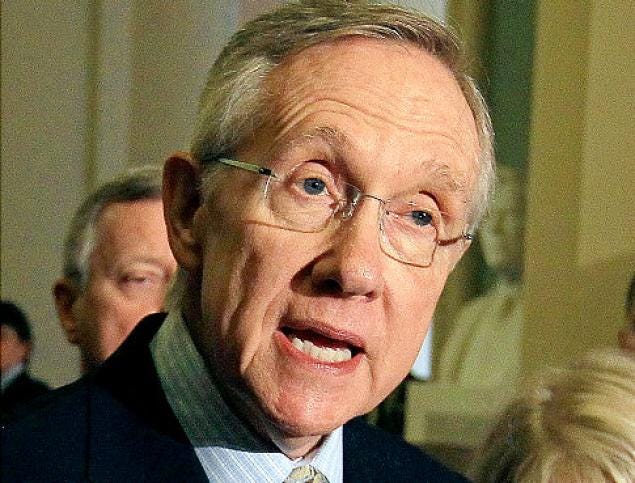 Thus we arrive at Harry Reid's Tuesday announcement that Diane Feinstein's assault-weapons ban did not have the support of enough members to get it through the Senate as part of the gun control bill.
A bi-partisan shortfall, the blame for this one can't fall entirely on Republicans. Paraphrasing Reid, "I have to get something on the floor that will pass and this isn't it."
We have a gun problem, friends. Both Left and Right know it, but reason can't seem to find reasonable solutions in all the glare and hectoring, hype and finger-point…
This post is for paid subscribers