The Stock Markets—a Reality Show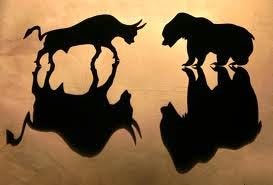 A reality show is a genre of television programming that documents unscripted situations and actual occurrences, often featuring a previously publicly unknown cast. This is an equally elegant description of the investor-class.
Various stock markets claim the arguable reality of honestly evaluating various listed shares by their members' willingness to buy and sell. But there the buck stops. It ain't the game it used to be.
Once upon a time in a market far, far away there lived a weathered and bespectacled investor who put his capital (or the money entrusted to him by others) into well-researched companies. He knew these firms as well as they could be known, by their history, credit-worthiness, integrity, steadiness of purpose and longevity. He and his clients were in for the long-haul, he lived in a quiet but prosperous part of town and drove a late-model Buick. Had he done well over a long period of time, he might own a well-polished Cadillac of recent vintage and tipped his hat to the…
This post is for paid subscribers