The Tyranny of the Investor Class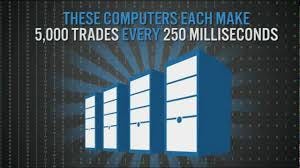 Definition: Dominance through threat of punishment and
violence.
Well, I guess we've all seen some
of that, through an aggressive boss, a relationship gone to hell of that old
standby, bad parenting.
But this is different, a practical
and greedy move by the investor class to put us all in a secondary position
investment-wise. To say it threatens what we choose to call capitalism is to
put it mildly.
There's a story here and it's an interesting one should you
care to read it and see how we got here. There's a plot-twist or two along the
way to keep you awake. We all like a story, no?
This one begins with post WWII in America, a heady time of
jubilation when the world was ours.
We were kings of the mountain, with most
foreign industries in shambles and our own intact. We made cars, trucks,
appliances, ships, planes and an array of material goods that would make
Wal-Mart shiver in its boots today. The factories roared, the steel mills
poured what might as well have been molten gold and everyone needed our…
This post is for paid subscribers