The US Obligation to Its Overwhelming Power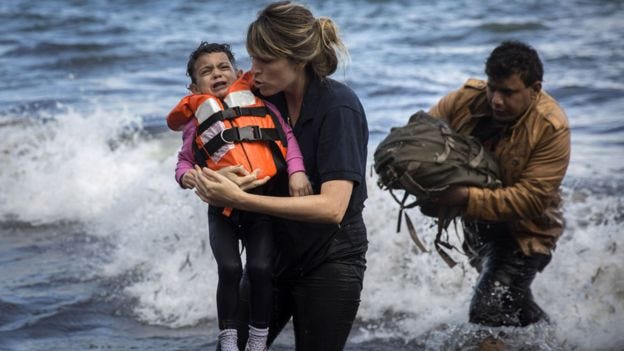 It's great to be the most powerful nation in the world, but certain obligations come along with the gun-belt and six-shooters. That fact is most clearly evident in the recent terrorist acts in Paris and the ongoing migrant catastrophe in Europe.
A pretty good definition of obligation is "the social force that binds you to the courses of action demanded by that force." Military primacy qualifies, as it's about as powerful a 'social force' as you can imagine. Both the Paris attacks and migration chaos are social forces writ large. Both trace their origins to the long trail of pandemonium in the Middle East and Africa and neither France nor the EU are major players on that stage. It has been and remains primarily a US show.
But the blow-back has been far from equally shared. Europe struggles with millions arriving on their shores, while America's president can't find the political means to accept even a scanty ten thousand. Meanwhile, millions more will be coming to Europe because it is th…
This post is for paid subscribers