The Very High Cost of Not Knowing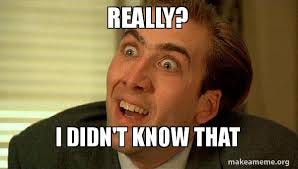 I sat down with a friend last week and the conversation
drifted to whatever it was in the current news. I prefer to think of it as the
news torrent, because it comes in a
downpour and is gone in a flash.
Oh, he
told me, I've given
up the newspapers and TV because it's all so dreary these days. If it isn't a
cyclone in Asia, it's half the world population of animals going extinct. Cant'
bear it. I've too many of my own problems.
I understand that.
We're coming close to times where, despite having 1500
friends on Facebook, there's no one to call at 2am when there's an emergency.
911 doesn't help much when your child has a raging fever and what you really
need is someone to come stay with the kids while you and your spouse rush off
to the hospital.
But there's a cost
to that not knowing and it seeps into our lives like water through an open
window that might better have been closed. Could
have been closed and surely should
have been closed.
This post is for paid subscribers