The Vulnerability of a Life Online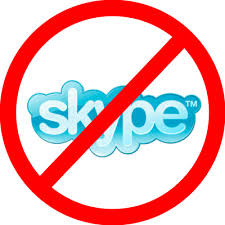 We're all connected. That's the mantra of the 21st century, from Google to Facebook, Microsoft to Twitter and the myriad sites we visit on the Internet. No matter Edward Snowden's prescient warnings, we're helpless as individuals.
What happens when the lights go out? All being connected means all vulnerable.
In a recent personal case, I was effectively put out of phone communication worldwide as Skype got bought out by Microsoft without my paying attention. Who can possibly keep up with every corporate takeover?
I've used Skype almost since its inception and always felt it to be a wonderfully useful product, allowing me access to business and personal calls across the world without a glitch.
But I've been glitched.
A few days ago my Microsoft 7 Ultima crashed in the middle of a perfectly ordinary reading of a newspaper site. Who knows for what reason? These things happen from time to time and I restarted my computer. The crash limped off to whatever dark corners of the globe crashed sites …
This post is for paid subscribers