Wall Street Against Main Street—Are We Really Going to Do This Again?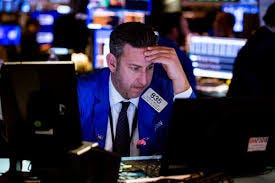 Two things are going on at the moment in the economic chaos
kickstarted by the worldwide coronavirus pandemic.
1)  The
investor class has its pants around its ankles and
2)  The
worker class has its knickers in a twist.
One of those classes has profited enormously ever since 2008
at the expense of the other. We both know the investor dudes kicked the teeth
out of the worker dudes over that period and yet we have chosen to shove all
available resources in their direction—once again.
This post is for paid subscribers