Wall Street Dictates Joe Biden's Vice President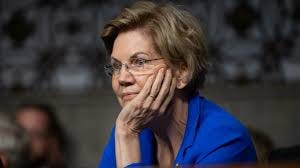 Clearly it won't be Elizabeth Warren. She's too bright, too
much of a threat to the moneyed crowd and made the serious mistake of telling
us exactly what she stood for and intended to do.
Apparently, that's a death-knell to
any serious politician. The traditional route to election is to smile a lot,
say nothing of consequence and promise 'change.'
Change is a sure winner.
But on everything, from climate change to the decline of
American values and financial health, Warren had a plan for that and the
temerity to actually tell us what it was.
Wall Street (my loose definition for
everyone in the Fortune 500) already knew what her plans were—regulation
(and possibly jail) for them and a good shot at rebuilding the middle-class for
us.
That's how we actually got Joe. The
monied crowd was comfortable with him. No one was going to jail. Actually,
Washington is so hip-deep in payoff politics that the Jeff Bezos crowd doesn't
care who wins in November.
But Trump's an embarrassment and they're as
pissed off as an…
This post is for paid subscribers