The Human Biohazard—Welcome to Machine World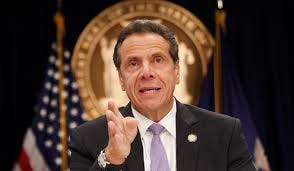 New York Governor Andrew Cuomo, Bill Gates, Eric Schmidt and Mike Bloomberg are signed on to bring us a sanitized, dehumanized, no-touch, on-screen
dystopia. We are human biohazard.
Anuja Sonalker, CEO of Steer Tech, a Maryland-based company selling self-parking technology, has declared it so.
Sonalker enthuses that "There
has been a distinct warming up to human-less, contactless technology. Humans
are biohazards, machines are not."
I'm not quite sure which social
bonfire Anuja found warming, but I detect a chill in the air about a dystopian
future a mere four months into a pandemic.
This post is for paid subscribers