We Execute—but First we Torture a Bit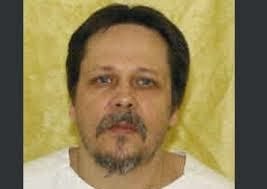 The Dennis McGuire execution in Ohio has been all over the news lately and quite properly so. Now I am on record as opposing the Death Penalty for a number of reasons, but I've set them aside in this case and make the argument without bias.
CBS News, 1-21-14: Prison officials gave McGuire intravenous doses of two drugs, the sedative midazolam and the painkiller hydromorphone, to put him to death. The method was adopted after supplies of a previously used drug dried up because the manufacturer declared it off limits for capital punishment.
Guardian-UK 1-20-14: The anaesthesiologist who told a court that a new two-drug protocol used in an execution in Ohio would cause the inmate "agony and horror", has expressed anger the state pressed ahead with the experiment despite his warnings.
David Waisel, associate professor of anaesthesia at Harvard medical school, who acted as expert witness for Dennis McGuire's defence attorneys, said he was angry when he learned Ohio had gone ahead with the exe…
This post is for paid subscribers