We Humans Have Become Just Another Failed Experiment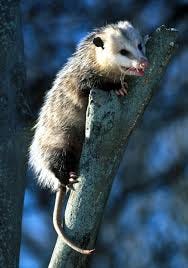 There are lots of failed experiments in the history of our planet, so don't shed too large a crocodile tear. Evolution is made up of the failed and the successful. Most of the oldest species still remaining on earth are ocean creatures, but the ones we would recognize are whitetail deer (3.5 million years), zebras (4 million years), red pandas (5 million), sandhill cranes (10 million), hedgehogs (15 million) and—drumroll—the Virginia opossum (an almost unbelievable 70 million).
They may not be around much longer, because since 1972 man-made environmental change has knocked off 60% of the animal species on earth.
By comparison, the modern human has been roaming around for about 200,00 years—a mere eyewink in hedgehog history. 
To make the point, the deer, zebras, pandas, cranes, hedgehogs and possums were fine-tuning their survival skills, while we humans kept on workin' on larger and larger brains. Writer Kurt Vonnegut made the observation that our big brains were killing us and he wasn'…
This post is for paid subscribers