When American Moral Codes Die, Democracy Ain't Far Behind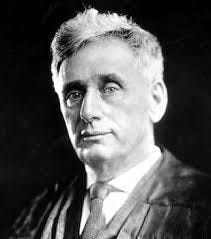 "We may have democracy in this country, or we may have great wealth concentrated in the hands of a few, but we can't have both."
- Supreme Court justice Louis Brandeis
C'mon, Jim, there's always been a gap in human morality. Back in those good old days of the 1950s through 70s you keep harping about, we had good guys and bad guys then as well.
Yeah, the other side of my brain replies, but we mostly fought off those intruders by laws or strikes or civil disobedience. And now all that seems in the past and, am I wrong, or do we celebrate getting ours first as some kind of mantra?
The unions have been all but killed off. The laws, all the way to the Supreme Court, favor the monied crowd that paid off Congress to advantage them. Civil disobedience, when it even shows its face is a march here or there that quickly fades in the news-cycle. We used to have push-back, but now no one gives a shit.
My god, Jim. Get a grip. What are you, an evangelist?
This post is for paid subscribers