Who Will Eat and Who Will Serve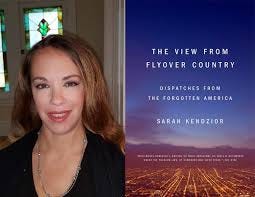 When wealth is passed off as
merit, bad luck is seen as bad character. This is how ideologues justify
punishing the sick and the poor. But poverty is neither a crime nor a character
flaw. Stigmatize those who let people die, not those who struggle to live.
-Sarah Kendzior, journalist and
author (1978-)
I am a contributor to A.Word.A.Day and, along with their daily email to my inbox, they include a quote from someone worth quoting whose birthday shares the date. I like to keep track of quotes that are meaningful to me and today's choice meets that criteria in spades.
I look people up. It's a quirk of mine, but I like to know
something about those people, organizations and media outlets I happen to write
about.
According to Wikipedia, Sarah has
written for Al Jazeera, The Guardian, Foreign Policy, Marie Claire, The
Boston Globe and other outlets. The Irish Times asserted that
Kendzior "has become a must-follow journalist."
I hope never to be accused
of going against the opinion of the Irish Times.
But …
This post is for paid subscribers