Why Aren't the Sacklers in Jail, Facing Murder Charges?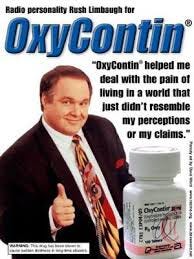 It's a fair question.
210,000 Americans (and counting) are dead from an opioid epidemic in which Purdue Pharmaceutical was a major force, if not the driving force.
It's a private company. The Sackler family owns it. The family fortune is estimated at $13 billion.
(Wikipedia) In 2007 it paid out one of the largest fines ever levied against a pharmaceutical firm for mislabeling its product OxyContin, and three executives were found guilty of criminal charges.
Craig Landau was appointed CEO on June 22, 2017. He joined Purdue Pharma L.P. in 1999 and was chief medical officer and as vice president of R&D innovation, clinical and medical affairs. By 2018, eight members of the Sackler family were listed to be active or former members of the Board of Directors. By early 2019, the Sacklers had left the Purdue Pharma board, leaving none on the panel. Steve Miller became chairman in July 2018, with a current board left of five members.
So, let's parse that a bit.
This post is for paid subscribers