Why Can't We Fix the American Tax Base?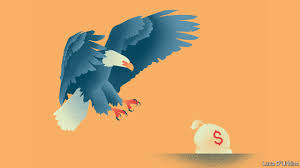 What, you didn't notice it's broken? Yeah, it's gone. We haven't had a tax increase since 1993 and the reason for that is interesting, but I'll bet you didn't know that either.
We've got a guy in America, not a Senator or Representative but just a common ordinary guy, who's never been elected to any office and singlehandedly threw a monkey-wrench into the powers given to Congress by the Constitution.[1]
Amazing, huh? Let me tell you more.
This post is for paid subscribers